Instruments
Instruments: Hand crafted by us
Flute making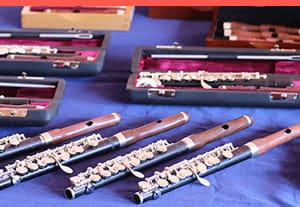 Boehm flutes: in silver, soldered tone holes, mechanics without continuous rail fixed to individual columns on the tube.
Delivery period: 1 year
Our piccolo headjoints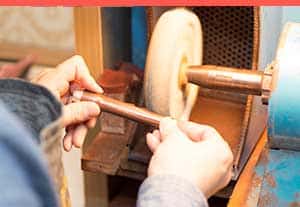 3 models
smooth
reform headjoint
reform thinwall
In these wood types:
African blackwood
Cocus
Rosewood (4 types)
Delivery period: approx. 3-4 months
We can supply these headjoints directly with piccolo flutes from the manufacturers A.R. Hammig, Ph. Hammig or Yamaha, or make them for any other flute.
Our flute headjoints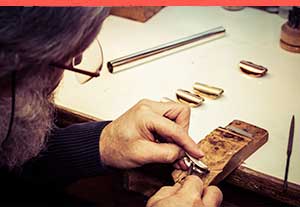 in silver
in silver with 14-ct gold lip plate
in 14-ct gold pipe with 14-ct lip plate
Our lip plates for Boehm flutes, alto and bass flutes
Special feature: reform lip plate
This comes with two raised areas to the right and left of the blowing edge that help direct the airflow more accurately.